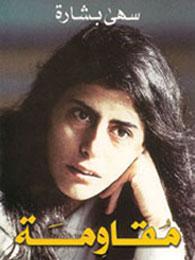 Yesterday, I got sick, I couldn't go to work; actually I couldn't leave my house. As being in my bed where there is nothing much to do, I got a good chance to read a book that I've bought lately. It was Resistance (مقاومة) by Souha Béchara.
أن بكبر المرء أثناء الحرب الأهلية ويتقلد السلاح في العشرين، ويطلق الرصاص على قائد جيش لبنان الجنوبي ويصمد على مدار عشر سنوات في معتقل الخيام وجحيمه … تلك هي الصورة المؤثرة للغاية التي رسمتها امرأة استعصت دوماً على الاستسلام.
What a great book, this is the first book that I've ever read that really gets deep inside me, a book that I could feel my tears on my cheek with every word I read.
إنها سهى بشارة، ذلك الرمز الحي للمقاومة اللبنانية. ففي العام 1988، وهي بالكاد جاوزت عمر المراهقة، حاولت سهى أن تقضي على قائد المليشيا الملحقة بإسرائيل والمكلفة العمل على حماية وجود الاحتلال في جنوب لبنان. وحالما اعتقلت، سيقت سهى إلى معتقل الخيام حيث تعرضت لتعذيب قاسٍ وطويل.
With every word I read from this book, I felt her pain. I really felt how beautiful she is, and how much pain she's been through.
Ms. Béchara, Thank you for this great book. I really recommend it.